Tangibility, Tactility & Texture
Why the form, behaviour and crafting of physical interactions is important.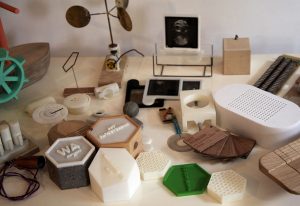 Our 'Things' table at Kin is full of the experiments and prototypes that get made along the way to completing projects. These pieces of process are used as props when we talk about materials, interaction, and embedded technology and how it can be used in their projects. The physical act of touching things in order to engage with a subject is compelling, and objects can act as powerful communication tools.
We all learn in different ways and process information best through multi sensory experiences. When we're designing interactive installations and the delivery of digital content, it's beneficial to consider a balance of sensory inputs. Learning through physical action and activity, or kinaesthetic learning, can be a great tool in getting your point across.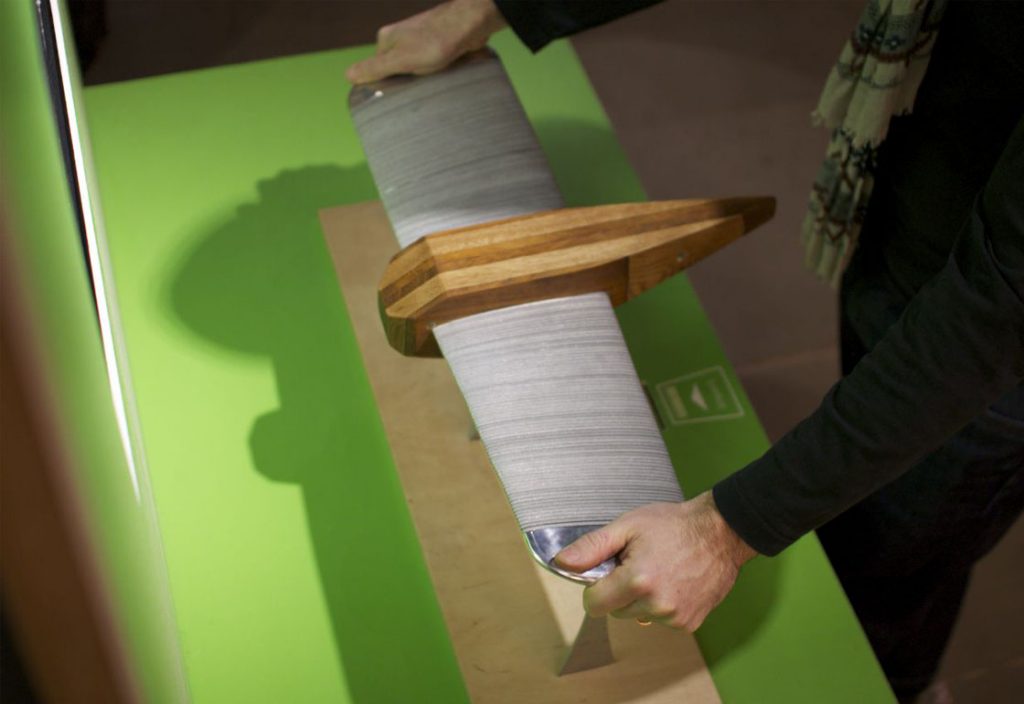 An example of this idea is the game controller we made for Museum of Science and Industry in Manchester. They wanted to communicate how the early experimental plane AVRO Type F manoeuvred using a unique twisting wing technique. Rather than using a standard gamepad we created a model of the plane where visitors manipulate the wings to fly a plane in the game. Not only is the model inviting to touch but it communicates a complex problem simply, making the engineering understandable through physical demonstration.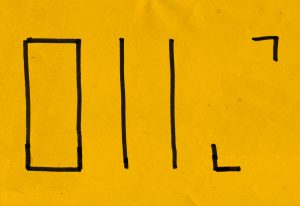 Design that is playful is something that can be particularly useful in learning situations because it can encourage engagement through entertainment and curiosity. We want to provide just enough design that the user can understand the parameters or rules of the situation – just enough information to frame the experience. Once those boundaries have been established, the user is then free to play within the boundaries as much as they want. Allowing the user to fill in the blanks of an interaction can lead to more imaginative play and learning.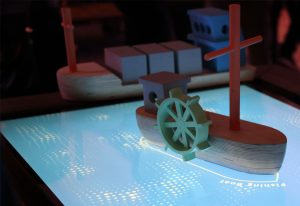 We created the 
Boat Builder
 as a research project into this idea of tangibility and playfulness. Wooden boat parts sat on a touchscreen that could recognise the different configurations of the physical pieces. This in turn triggered different statistics and graphics to show on screen. It teaches children about boat design and how different aspects of a ship can affect its range, speed and ability to carry cargo. By taking the form of a kit or puzzle the blocks can exploit the unconscious act of touching things to help establish a playful situation. Users aren't just interacting with the exhibit, they become part of it, they complete the jigsaw and determine how the experience develops.
We all explore the world around us through our sense of touch. Using materials and objects as part of our interaction design creates intuitive understanding of a subject or situation. When the concepts we're communicating are complex, tangibility can help simplify them through physical demonstration. To keep people engaged and entertained we can use physical interactions to establish playful situations and encourage learning through experimentation.